Locally Owned and Operated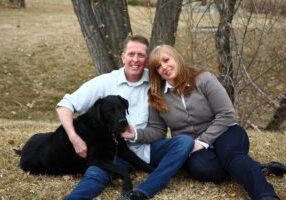 Why did we start this company?
Our story is a simple one. Due to medical issues we are always looking for ways to keep our living environment as clean and sanitary as possible. Ben would try to clean the cans himself and it was always a big project and somehow part of the mess always made it in the house. Then one day he saw a youtube video of the can cleaning process we use now. He tried to find someone to clean his cans and was unable to find someone servicing the Denver area. As a result, Green Can Cleaner was born. Our mission is to clean in a way that is completely safe for the environment so everyone can feel good about having clean and sanitary trash containers.
We service the entire Denver metro area. North to Brighton, South to Castle Rock, East to Parker and West to Golden and everything in between.
Get started today!
Why Professional Trash Can Cleaning?
Green Can Cleaner recognizes that the convenience of having a trash and recycle can cleaning service is essential. However, there is no disputing that no one likes to go near a trash can, especially during the hot summer. Our goal is to provide an efficient, easily affordable curbside trash and recycle can-cleaning service to your community, protecting you from the hazards of bacterial and fungal infection commonly detected on, in and around un-cleaned cans.
Did you know that your trash can is a major breeding ground for bacteria? Think for a minute what you actually place into your trash can:

Pet Waste

Disposable diapers

News papers

Food packaging – Takeout cartons

Garden waste

The contents of your vacuum cleaner

Soda cans and Bottles

Food remnants, including meat, fish, and poultry
The list goes on…
Trash cans become foul, whether or not trash bags are used to contain the garbage placed inside them. Trash bags will certainly acquire nicks, rips, and slashes; so odors, mush, and bacteria-laden liquids will inevitably find their way into the bottom of the trash can. So what does all of that mean to you?
Our state of the art highly effective high-pressure trash and recycle can curbside cleaning system leaves your dirty smelling cans cleaned, sanitized and deodorized so they smell fresh. For all of your needs, simply leave it to the professionals.